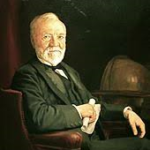 Dear Colleagues,
I have been asked to circulate a short survey exploring how policymakers and practitioners in different parts of the UK access and use policy and practice evidence.
As you may know, in 2013 the Carnegie Trust conducted a survey of our stakeholders.  They asked a range of questions on access to evidence, the usefulness of evidence, how trustworthy evidence is, and sharing evidence across the UK.
Since that time, there have been a number of developments.  Universities are under more and more pressure to show the impact of their research. While on the other hand, the Brexit referendum led to significant concerns about the use and presentation of evidence.
It is unclear the extent to which these, and other developments, have impacted on behaviours.  The Trust are therefore seeking to update their findings to determine if there has been a shift in the interest in and demand for evidence.
The survey takes around 15 minutes to complete.  As a thank you for participating, your email addresses will be entered into a prize draw to win an individual subscription to Idox worth £250, or a donation to a local charity of equivalent value.
To access the survey click on the following link: bit.ly/2yIUjR0.
Survey responses will be treated in confidence and no comments will be attributed. The deadline for responses is 17 November 2017.
The Carnegie Trust would be grateful for to hear from all key stakeholders across the UK to allow them to build up a more accurate picture of the sourcing, use, and sharing of evidence within and between the four jurisdictions.
If you would like to discuss this work further please do not hesitate to contact Lauren at:
Carnegie UK Trust
Tel: 01383 721445
Twitter: @CarnegieUKTrust
Thank you and best wishes,
Robert Owen Centre for Educational Change Manager